It's possible that dynamic weighting is overriding a buy or sell rule. Note that your turnover in the dynamic weight system is twice as high as in the static weight system. Are your transaction costs realistic?
In both cases Slippage - Variable, Price for Transactions - Average of Next High, Low, and 2X Close. The rules for buying and selling are also the same. I don't understand why the turnover is so different.
What are the rules for buying and selling?
Could this result be influenced by the fact that before 2021 there were often fewer positions than the ideal 9?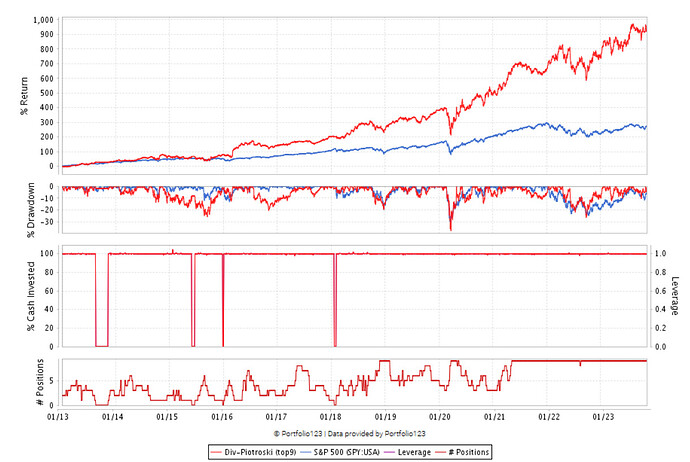 Yes. With dynamic weight the % cash invested will be 100% while with static weight it'll be 11% times the number of positions.
So with static weight you're holding a lot of cash. With dynamic weight you're fully invested.
Thank you. Now I understand