Good morning P123 team,
I'm looking at some simple calcs for equity.
The basic formula: assets - liabilities = equity (common + preferred)
P123 documentation for comeq:
Common equity is common shareholder's interest in the company as reported in the shareholder's equity section of the balance sheet. It is the sum of common stock, capital surplus and retained earnings.
I'm assuming the capital surplus, ret earnings is already included in the comeq value, does not need to be added separately.
For several balance sheets the basic calcs appear off. For example, CL: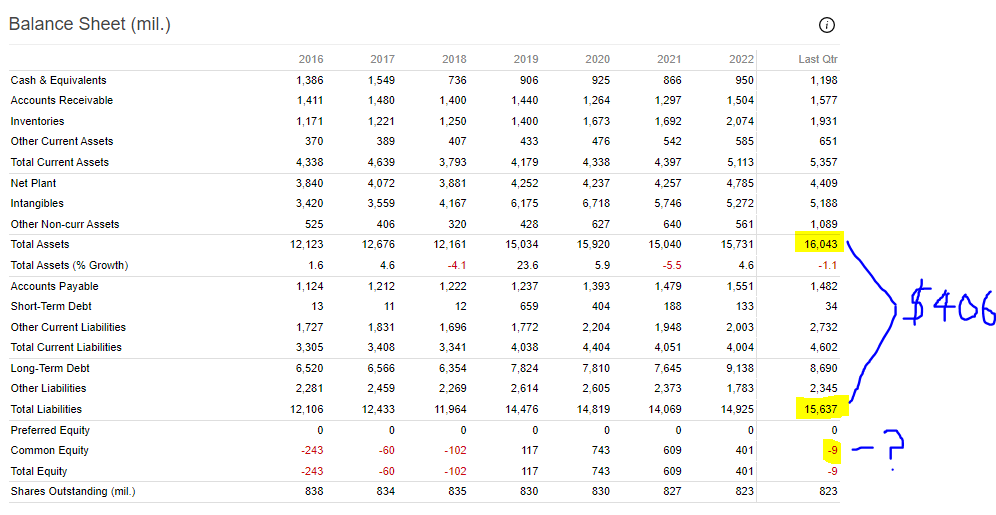 Reported value in the balance sheet (and comeq.q) is -$9M, but simple calc is +$406M?
Is this an accounting nuance, or a data issue?
A different issue is where the balance sheet output is different that the comeq value. For example, PNC: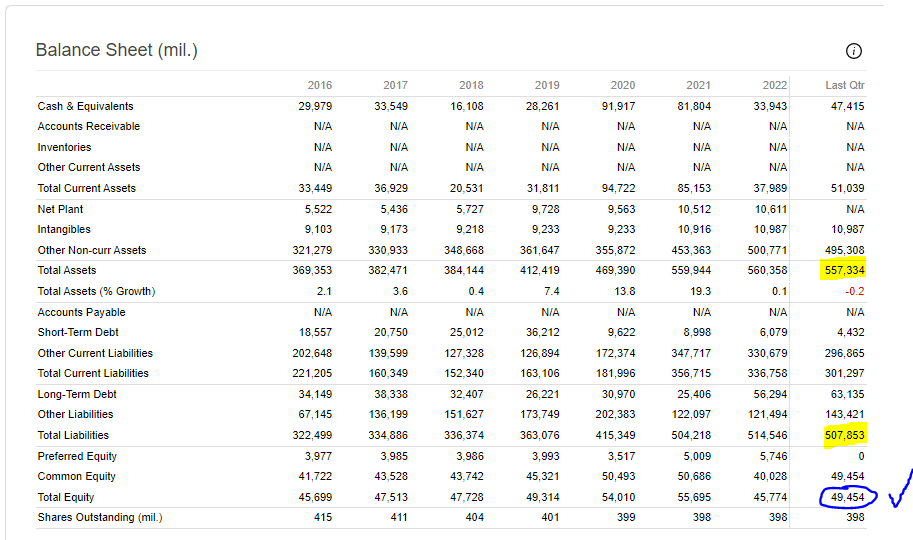 The balance sheet value here works out, $49,454 (not perfect, but very close), but the comeqq value is -$10,261.00.
Any thoughts?
Just screening the R3000 universe, nearly 400 of the 3000 stocks have appreciable differences between the calc'd version/balance sheet version/comeeq values.
First off, just want to ensure I'm understanding the accounting and any nuances there first. But data wise there may be some misalignment as well.
Thanks,
Ryan