There are different levels of volatility but SoftBank Vision Fund, run by Masayoshi Son in Japan is probably one of the most volatile fund in recent years.
SoftBank Group Corp. flagship Vision Fund reported another loss on the decline in valuations at WeWork Inc.and other portfolio companies, on top of foreign exchange losses.
The Vision Fund segment reported a loss of ¥258.9 billion ($1.7 billion) through the end of September, after it wrote down the WeWork stocks and warrants held by the Vision Funds, ahead of the company's bankruptcy filing this week. Valuation declines in portfolio firms such as Sensetime Group Inc. AutoStore Holdings Ltd. and Symbotic LLC. further hurt the segment.
Although the loss was smaller than the ¥1.02 trillion loss a year ago, it casts doubt over SoftBank's claims that the worst is over for the Vision Fund, which funneled more than $140 billion into hundreds of loss-making startups worldwide. There is little visibility into the performance of the majority of the Vision Fund's unlisted portfolio companies.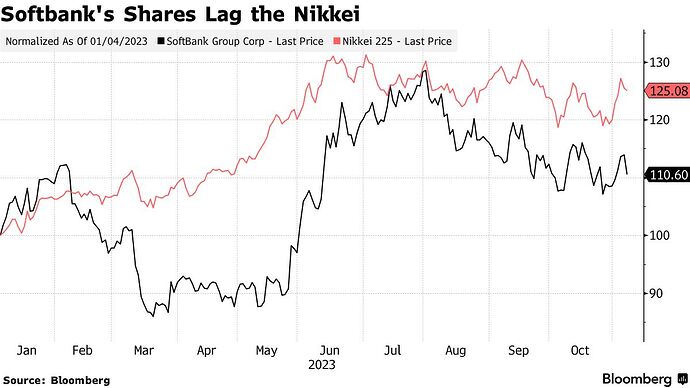 As SoftBank invested billions of dollars in unprofitable startups beginning in 2017, it inflated valuations worldwide before they were punctured by China's tech crackdown from 2020 and the US Federal Reserve's rate hikes last year. The company spent months writing down losses while limiting new investments.