Is there any reason to hold on to a stock that falls sharply after an earnings announcement?
Does anyone have experience here? And do anyone use some way of weekstoq in their rankingsystem?
By adding this rule to my main strategy, it did seem to improve it in all sub-periods and sub-universes. But did not work in EU.
I did this test with "weekstoq = 1 and 100*((Close(0)-Close(5)) / Close(5)) < -15 "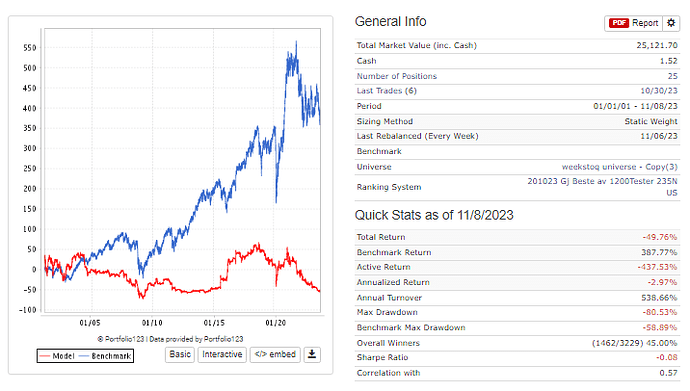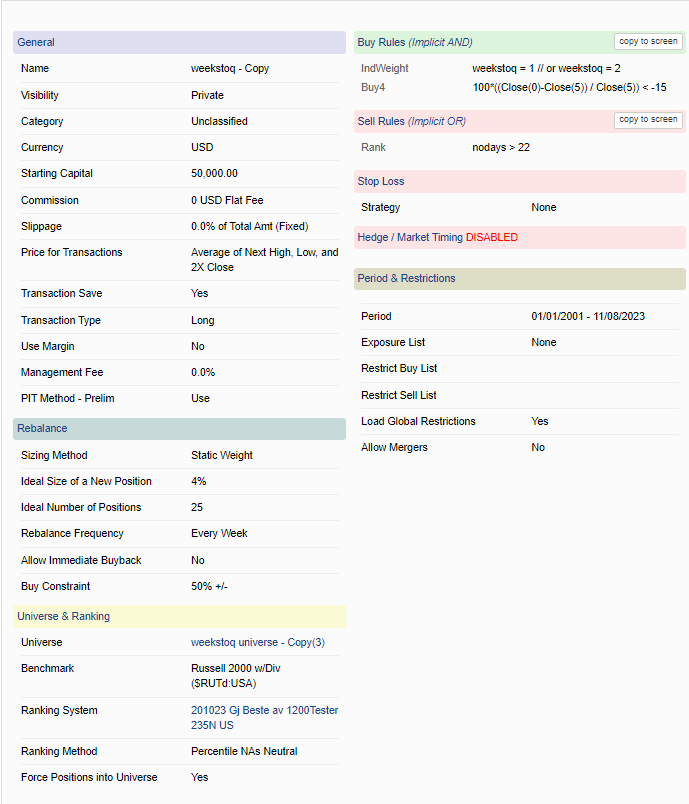 Also see this:
The rule in that post ( ```
100 (close(barssince(latestnewsdate)-4)/close(barssince(latestnewsdate)+1)-1)<-15 and between(barssince(latestnewsdate),5,10) ) Did not improve the results.
Im not sure why.